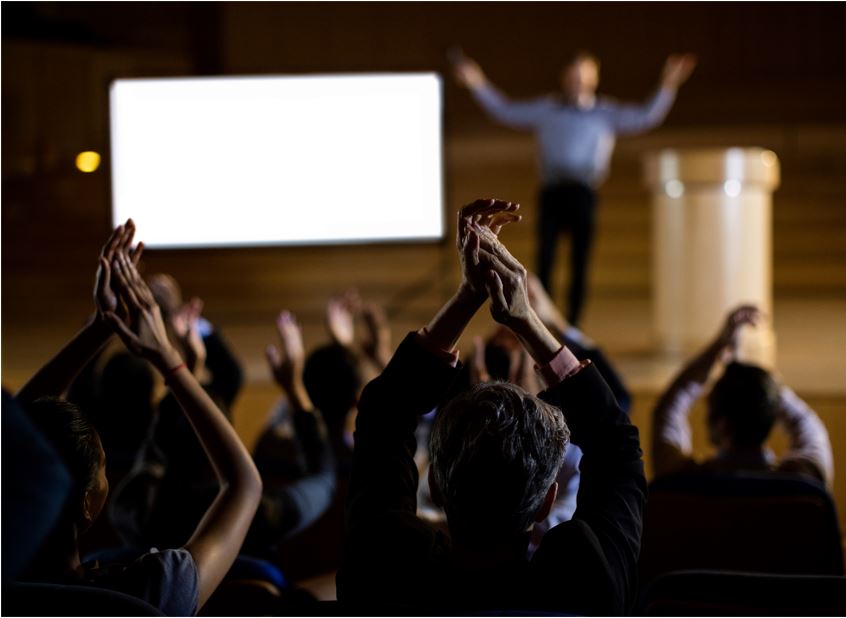 28 Dec

The Key to a Great Presentation

In a world full of good speakers, be a great one.

During your life, especially in your career, you will be asked to do many projects and presentations. Here are some tips to develop your skills, improve yourself, increase your confidence and give excellent presentations.

1- Keep it Simple:

It doesn't matter how long your speech is, it's the content that really counts. Keep your presentation simple and clear because simple is always better. Minimize the time of your speech, the number of slides, and the number of words in each slide so the audience won't get bored since the human brain tends to get bored easily. Plus, they won't get distracted reading the content and will focus on you while sharing your information with them.

2- Be Attractive:

Start your speech strongly and end it powerfully to give a good impression. Start with a great introduction to catch the audience's attention. Share a personal story for example or start with a special idea.

Focus on the feeling you want the audience to take home. Leave them with an emotional impression so they will never forget you.

3- Always Exercise:

Prepare and practice to avoid mistakes and get rid of your anxiety, but don't be afraid of making mistakes as it's a common thing. Always keep in mind that you can improve by learning from your mistakes and from your previous experience.

4- Be Yourself:

Never memorize your speech to stay away from forgetting your words; it will make you feel nervous. Understanding your ideas and saying what you have in mind is enough to make a great presentation.

5- Focus on Yourself:

Focus on your body language, facial expressions, and don't forget to make eye contact. These movements and expressions are as important as your written content. They reflect your personality and self-confidence.

6- Use Visuals:

Visuals are used to support the idea you're trying to share. Images, videos, tables, and many more can impact your presentation. They're great learning tools to make sure that the listener understands your point of view; so use them wisely.

7- Adjust your Voice:

The effectiveness of the presentation lies in the voice, so work on your tone. You should have a strong speaking voice. Don't make the audience struggle and make effort to hear what you're saying. Vary the volume of your voice to appear more confident and raise it while giving an important message.

Great communication is power. Focus on achieving your goals by following this advice because the best version of yourself is still waiting for you.